Protect Your Pets and Your Fiber Internet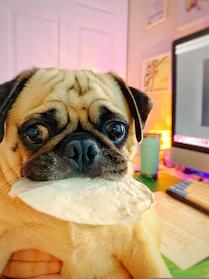 As a pet owner, you likely know that pets are experts at finding and chewing on things they should not. However, one risk is often overlooked: the dangers that household cables can present to animals. Chewing cables can send an electric shock through your pet, which can cause burns, shutdown of vital organs, and eventual death. Damaged cords can also be quite expensive to replace! This danger and expense applies to cables, cords and fiber both inside and outside the home. Animals and cables just don't mix. Consider these pet-proofing suggestions to help them safely coexist in your home:
Block Access
Any sturdy object in your home can act as a barrier between your pet and cords. Use bookcases, TV stands, cabinets, and dressers to keep your pet out of harm's way (and your cables safe!). Keep in mind that smaller pets can squeeze into small spaces which may make this method less effective. You can also run cords under rugs or floor mats.

Lift Cords Out of Reach
Getting cables/cords off the floor and attaching them to walls and furniture with adhesive-backed cord clips (or zip ties) covers all the bases, because pets can't hurt themselves with something they don't have access to!

Run Cables through Walls
Depending on your home's layout, construction materials and the location of your router, this may or may not be an option for you. However, if you have drywall,...
Click here to read more!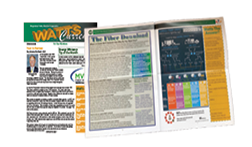 Click here to read issues of
The Fiber Download articles.

Click here to read issues of
the Watts Current Newsletter.