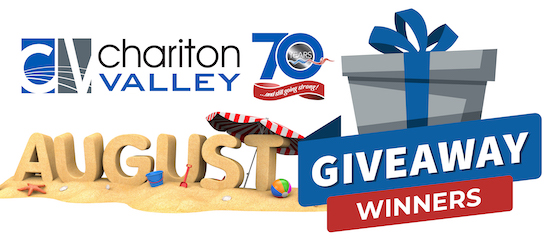 In this month's 70th anniversary giveaway, three members were randomly drawn to receive a fire pit. Congratulations to you all!

Our monthly giveaways will continue throughout the year! After each drawing, the names of the winners will be added to our website.

Will you be one of our next lucky winners? Stay tuned and good luck!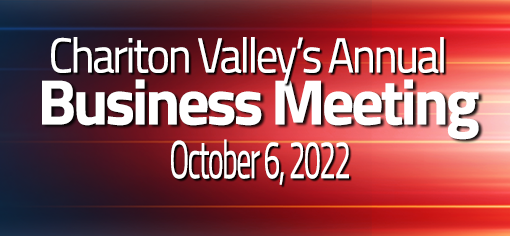 The two-week voting period for the annual election of board members begins September 22nd and ends October 6th at 4 pm SHARP! Survey & Ballot Systems, our election administrator, will provide you with a login, passcode and link to the election website prior to the voting period. Voting members are automatically entered into a drawing! Eleven winners, 10 receiving $1,000 cash each and one receiving $7,000 cash, will be randomly selected and announced the night of the meeting! Additional information can be found at www.cvalley.net/cvannualmeeting. Stay tuned for future updates on our website, including the candidates' profiles. Questions? Email: cvannualmeeting@charitonvalley.com.